Whether you prefer the quiet ride of bamboo, the stiffness of carbon, the distinctive look of titanium, or a combination of all three, there's a B8 frame that's just right for you.
A limited Black Edition of 100 complete B-9 NH bicycles is being produced.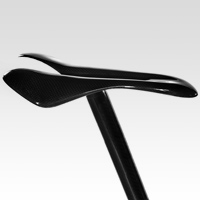 The ultimate racing saddle with easy single bolt adjusting.
Featured experimental frames